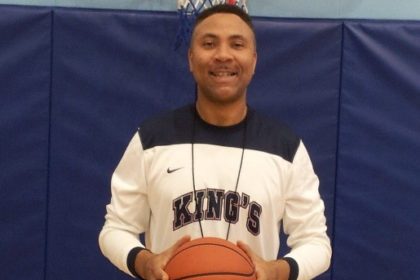 We excited to inform you that Richard Stewart has been named the Trainer/Talent Consultant for Milton Stags Basketball Program.
Coach Richard has achieved tremendous success as a coach and an elite trainer. His athletics experiences and academic values are perfect match for Milton Stags and we look forward to a new era in our competitive programs.
Coach Richard embodies all the qualities we were looking for in a trainer and talent consultant: integrity; character; ability to connect with players; toughness; and unmatched skills in player development and teaching.
He will be responsible in prescribing the training programs for individual and teams. He will conduct training to all rep/elite players outside their regular team practices. This means that for the upcoming season each rep/elite player shall practice twice a week with their team plus once a week with Coach Richard. His sessions will be focused on strategic individual skills development to help players improve, excel and be successful in their goals in basketball and beyond.
Coach Richard's Bio:
Owner, Advance Basketball (www.advancebasketball.ca)
Over 20 years of experience as player and coach
Former Top Div. 1 NCAA Player, St. Joseph University (1988-91)
Member, Canada Team – Silver at World Championship in England (1991)
Named "Most Prolific Dunkers in America" by Inside Sports Magazine
Member, Pan American Team
Toronto "High School Player of the Year" 4 years in a row (1984-88)
Former Head Coach, Prep School – King's Christian Collegiate
Two (2) sons currently play professional/NCAA circuit
Have three (3) current members in National team
Please join us in welcoming Coach Richard to the Stags family.